Emergency Electricians Liverpool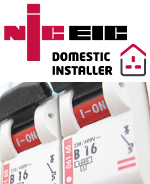 Emergency Electricians available for emergency electrical repairs throughout Merseyside & Liverpool. Call us today on: 0151 438 2299.
Our emergency electricians cover areas throughout Liverpool & Merseyside. We appreciate our customers often face unplanned electrical problems and require an immediate solution. We believe we are a company you can rely on and will feel comfortable using.
Our staff collectively has decades of combined experience in multiple emergency situations, including tripping circuits, fault storage heaters, complete power failure, no lighting, shower tripping electrics, leaks which have caused a precarious electrical situation, burning smells within the property and other emergency situations. We endeavour to repair your electrical issue and leave you, safe, functioning and satisfied with our assistance.
The electrical teams are qualified electricians. We are NICEIC registered. We can professionally and safely carry out many types of repairs in domestic and light commercial properties. Being NICEIC registered ensures you can rely on us - we have been inspected to diagnose and test electrical systems accurately and most importantly execute repairs safely, to a high standard.
Emergency Electrical Services
Emergency Electrial Problems
Tripping Fuse/Circuit Boards
Tripping Circuits
Faulty Lighting
Burning Smell From Electrics
Cooker/Shower Not Working
Concerned Over Electrial Shock
Water/Electrics Mixed
No Power
Our Service Areas
Frequently Asked Questions
Do you offer 24 hour emergency call out service?
Yes. However, we have contracts with clients who would be a priority, especially over the weekend. Please call us and we will endeavour to help you. Our clients often have vulnerable tenants/in-home carers. This is why we have a priority structure for our emergency electricians.
How near would an emergency electrician be to us?
This depends. We generally go as far as Southport to Speke, roughly. We are never more than approximately 45 minutes from yourself. A member of staff will be able to discuss response times with yourself. Our local emergency electricians are never far away. We aim to respond to you promptly and resolve your electrical problem.
Will there be a call out charge?
Yes. Our first hour is £85.00 inc. VAT. This does not include any materials we may require. During weekends/evenings the charges will vary. Chat with our office team who will be able to give you an exact costing for the emergency call-out.
What repairs can be carried out?
We would generally class an emergency as being a complete power loss situation. However, some customers have varying levels of distinction on what an emergency in. In a modern society, people often have an office at home. If this room loses power it could be seen as an emergency to our customers.
Thus, we can repair faulty sockets, consumer units/fuse boards and other general electrical repairs. If you are in doubt, just chat with our friendly office staff.
Do you repair appliances?
No. White good/domestic appliances require a specialist. We take care of the physical electrical wiring & installation in your property.