NICEIC Platinum Promise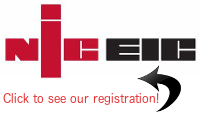 NICEIC Platinum Promise to you - contact us on 0151 438 2299.
Preferring an NICEIC registered company to upgrade or repair the electrics in your home or business is the safest option. As an NICEIC registered business, our customers are protected by the NICEIC Platinum Promise.
This promise protects you against any installation works undertaken that are non-compliant. If any installation works are identified not to comply with Building Regulations, the Platinum Promise will guarantee the works are carried out to the required standard. The NICEIC will also have any works rectified by another registered contractor if we are no further in business. This is afforded to our customers as James Foy Electrics are NICEIC registered and certified.
The Platinum Promise can be called on if the work was completed within the last six years. A maximum of £25,000 is allocated for each installation.