Electrical Rewiring, Installation & Maintenance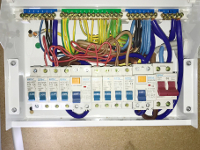 We provide electrical rewiring (full & partial), installation & maintenance services throughout Liverpool. Contact us today on 0151 438 6480 for a free quotation. Alternatively, you can contact us online.
James Foy Electrics are NICEIC Approved - D609344. As a company we pride ourselves on proposing accurate, expert advice on your electrical rewiring installation requirements.
Our electricians will identify your specifications and oversee you through from the design phase to the job being accomplished and signed over, ensuring we meet your budget and primary goals.
We can provide electrical installation solutions to both domestic and commercial clients. If you require a minor electrical installation repair, domestic home rewire or a business office requiring a full installation, we can support you with all your requirements.
Full domestic house rewire
New extension wiring
New conservatory wiring
Emergency Lighting installation
Diagnosing electrical faults
Commercial electrical installation
Materials and workmanship are guaranteed for 12 months. In addition to this, we offer our NICEIC Platinum Promise to all customers for six years. Our customers can be entirely certain projects will be completed to an exemplary standard.
Reasons For An Electrical Rewire
Recently relocated to a new home and want to upgrade your electrics to modernise your installation and ensure safe operation.
Not enough sockets in each room causing you to have a lot of extension leads.
Tripping causing problems.
Sockets are too low and need to be higher for your needs.
Sockets in the wrong positions in your home.
Cables not sunk into walls and want to tidy up your installation.
Worried about unsafe wiring from the previous installation.
Aged electrics needing to be upgraded.
Single sockets in each room not enough for your needs.
Wanting to upgrade your home to a smart home.
Lighting needs to be moved to the centre of rooms.
Electrical Re-wiring Process
Our initial appointment will be to ascertain exactly what your requirements are and how we can satisfy them during the rewire. All homeowners and commercial clients will have varying designs and ideas.
Offering advice and positively inspiring our clients is our aim. We want to 'paint a picture' of what's possible to the client.
Upon accepting the quotation, our office will be in touch to schedule in the nearest and most convenient time to start the works. We can usually accommodate most circumstances.
Generally, a full rewire usually requires two to three days for first fixing and one to two days second fixing. Of course, this is entirely dependent on the size of the installation. On arrival, our electricians will go through the job and ensure you're satisfied with the proposed socket positions and understand the installation schedule. Your property will also be protected to the greatest degree possible.
First fixing is, in principle, the first section of the job. First fixing includes installing the cables into the wall, plus back boxes and wiring. Unfortunately, first fixing is the untidy part of the rewire. Nevertheless, do not despair as all of our engineers will clean and tidy up each day. Floorboards will require uplifting to access space to install the cables as neat and discreetly as possible. Walls will need chasing out for cables, allowing them to be clipped and capped ready to be plastered over and neatly hidden.
We provide a service to patch and plaster our own chases, making it easier and removing the stress of trying to find a plasterer to complete the works. With our internal plasterer, we can keep to a tight schedule.
The latter portion of the project, the second fix, is when the work becomes apparent. The client can visualise the rewire coming together. This includes fitting and connecting the lighting, sockets and any additional apparatus. The consumer unit is installed and connected.
Once we have completed all works, an official NICEIC certificate will be issued.
Planned Preventive Maintenance
All businesses thought-out Liverpool, even domestic customers, can benefit from maintenance which is planned and regular.
Planned preventive maintenance has many positive benefits for businesses. The most important reason for PPM would be an increase in the productivity of your business. Routine maintenance avoids periods of downtime in which your business cannot operate by identifying potential future electrical issues. Another benefit of planned maintenance is that your equipment' life-span' will increase, saving you money in replacing broken unmaintained equipment.
Contact our office team today to discussed a maintenance plan which works for your business.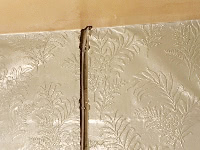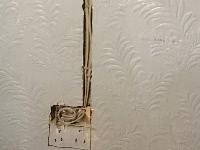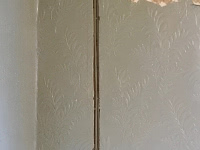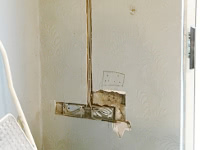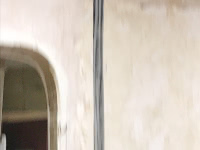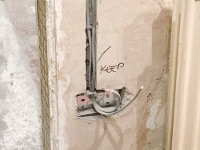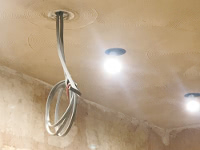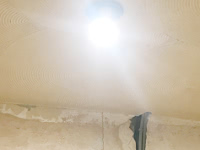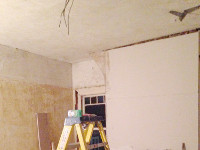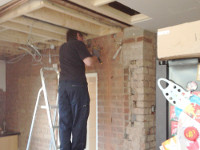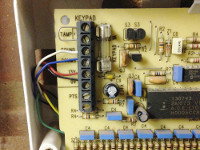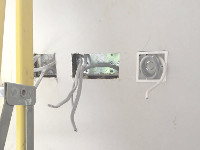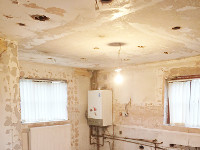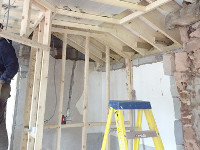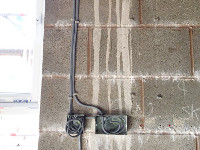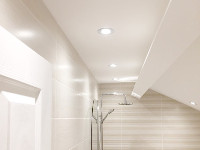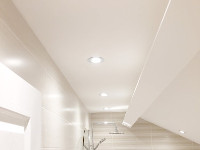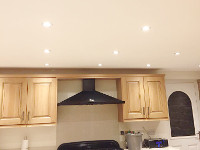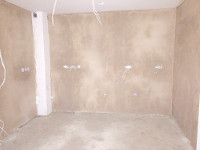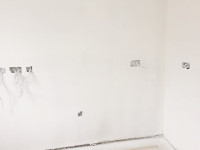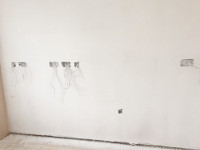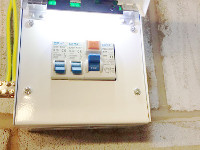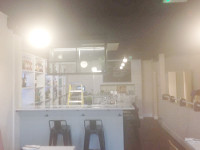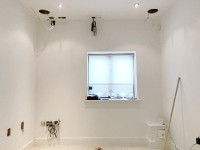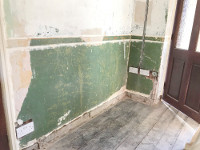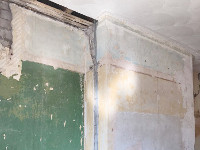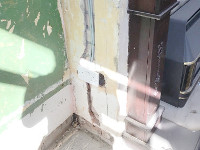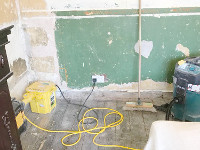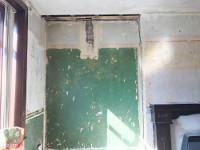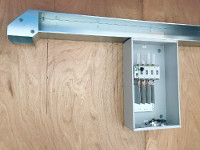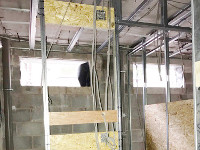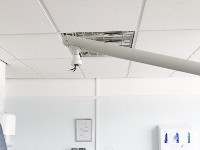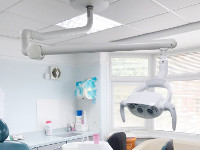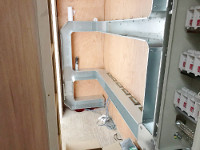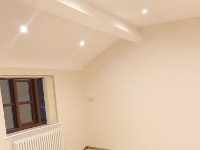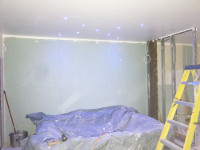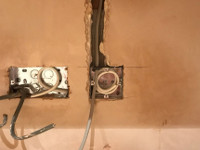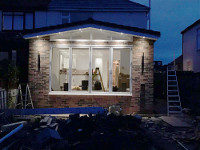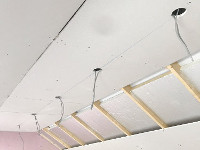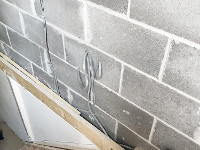 Frequently Asked Questions
When would you advise we have our property rewired by an electrician?
All domestic and commercial electrical installations will deteriorate over time. This is perfectly normal - nothing persists forever. Your electrical installation is made of various components which interact to create your electrical system.
Old and faulty wiring is the most common cause of electrical fires in residential shelters.
The general figure is every 25 years. Although, this isn't a solid rule. It is advised that your electrical system is inspected at regular set intervals. It is a prudent decision to have a rewire during other remedial works or improvements that are being carried out on your home or business.
There are a couple of occasions when a rewire may be required:
Flood & Fire Damage
Current installation is dangerous or potentially unsafe
Installation of new circuits
Will you notify building control?
Absolutely - this is compulsory. This work must be reported to the local council.
We belong to the NICEIC governing body and must do this. We will take care of any notifications for you.
What is a partial rewire?
There are situations in which a full rewire is not required. Providing that the existing cabling installed is in good condition and is suitable, it may be possible to partially rewire the property, instead of conducting a full rewire.
For example, you could upgrade the consumer unit and upgrade the earthing and bonding.
What does a new rewire mean for my property?
Having a full rewire will upgrade your electrical installation to the latest wiring regulations. It gives a perfect opportunity to upgrade your consumer unit, add additional sockets with USB connections which are extremely popular. It can also add value to your property should you be looking to sell it in the near future.
With rewiring, it on average it will be between 5-10 days. Of course, this depends on the size of the property and the number of electricians on site. During the first fix, including removing old wiring, is the 'dirty' part of the job. Our electricians will ensure your property is kept clean at all times, especially during the end of a working day. It is important that customers understand the lowest cost isn't always the best workmanship or finish. We welcome you to visit a current project on site to see our workmanship and meet our electricians beforehand.
Should I have my property inspected before booking a rewire?
In general, yes. An EICR (Electrical Installation Condition Report) will document any current damage, deterioration and dangerous conditions with your existing system. It will also highlight installations not complying to current standards.
How long does a full rewire roughly take to complete?
On average it will be between 5-10 days. Of course, this depends on the size of the property and the number of electricians on site. During the first fix, including removing old wiring, is the 'dirty' part of the job. Our electricians will ensure your property is kept clean at all times, especially during the end of a working day.
Our Service Areas