About JFE - Electricians Liverpool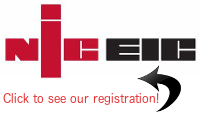 Learn about James Foy Electrics. If you have any questions, contact us today on 0151 438 2299.
James Foy Electrics (JFE) is a member of the James Foy Group, singularly based in Liverpool. Our group contains decades of experience in trading with domestic and commercial customers throughout Liverpool. All our services are dedicated to the great City of Liverpool/Merseyside and all surrounding areas, including Sefton, Knowsley, St. Helens and Wirral.
Our electrical team originated its advancement from our construction profession throughout Liverpool, which resulted in demand and opportunity to expand and create a dedicated electrical presence. Our goal was to offer our dedicated electrical services rapidly to an ever-expanding domestic and commercial base.
All our electricians are highly qualified, with decades of combined experience in the electrical trade arena. All staff are NICEIC Approved, including Part P and are all time served. All staff have resided in Liverpool for decades, ensuring all are familiar with the geographical areas of Liverpool, including its citizens. We likewise have comprehensive public liability insurance.
The reputation across our group is exemplary, with a significant portion of our work coming from repeat business, or recommendations from former customers.
We have strong, traditional morals and values in our business. We offer first class service, with a personal touch at a reasonable cost.
Our Company Policies & Commitments
Fixed, up-front pricing
We will always provide fixed, up-front pricing which will be explained to you in detail. We do not agree with 'running' the clock up per hour. It only gives our customers uncertainty regarding costs. Decades of experience has demonstrated customers favour to know what a complete job is going to cost. Lunch breaks are not charged for!
NICEIC Approved Company
All our engineers (and business) are NICEIC Approved. You can rest reassured our electricians are trained and qualified. Ask to see their identity cards upon arrival.
12 month guarantee
All our work comes with a 12 month guarantee. We also offer a six year Platinum Guarantee with NICEIC.
Free quotation/estimates
You can call us today to arrange a visitation from us to provide a estimate. Alternatively, call us - speak to us about your requirements!
Old-fashioned beliefs of customer service.
Our senior staff, most importantly James, believe in the old traditional ways of customers service. We offer an excellent service at a fair price, with honesty and integrity being essential. We will always work tidy and leave your home or business how we found it. All our electricians will treat your property with the utmost respect.